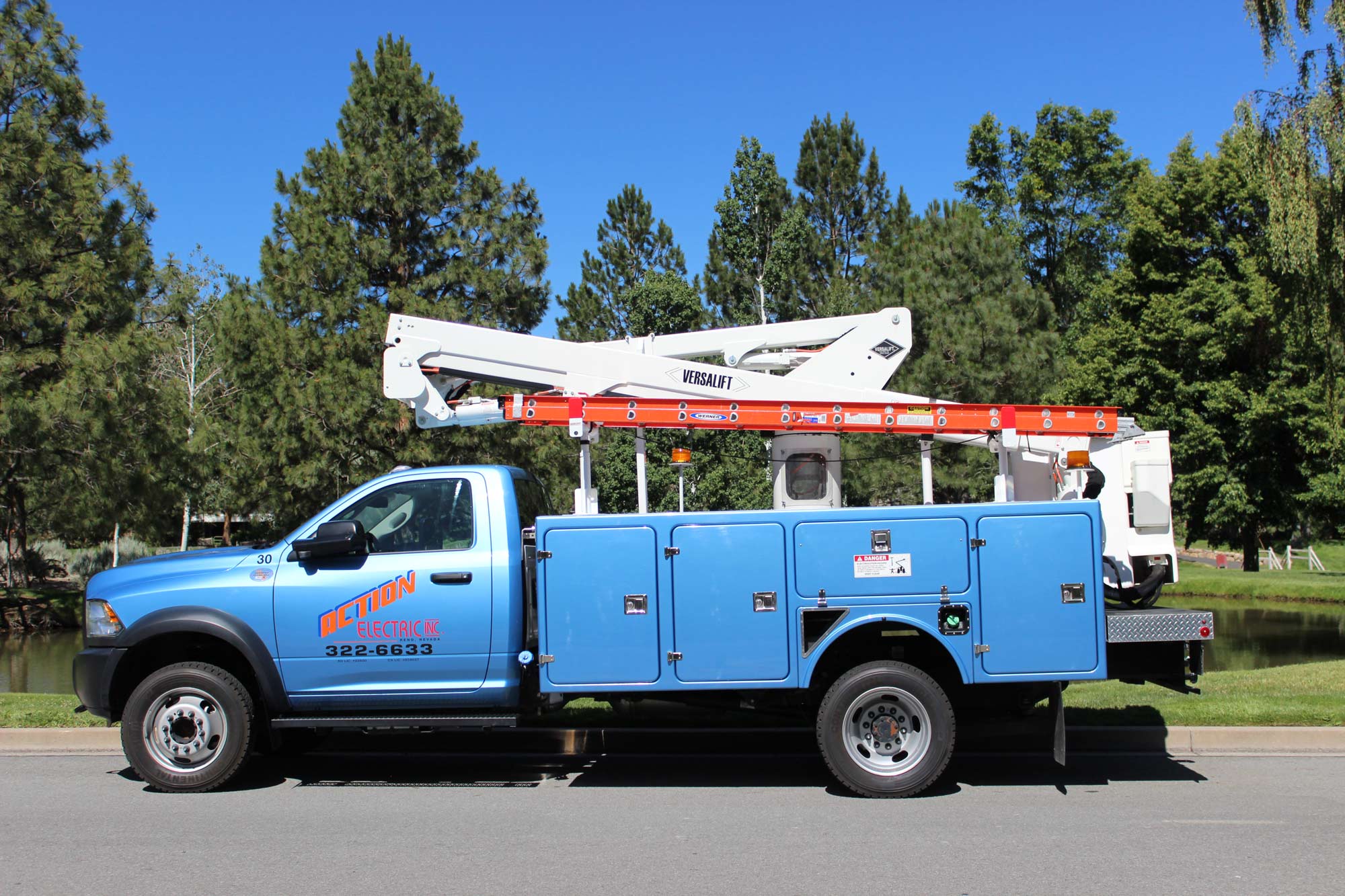 Professional Certifications ▪ 32+ Years Experience ▪ Journeyman Electricians ▪ Certified Boom Operators ▪ Proficient Troubleshooting ▪ Free Quotes ▪ Lighting Surveys ▪ Energy Efficient Lighting Solutions ▪ Photometric Site Design ▪ Quality Brand Name Products ▪ NV Energy Rebate Certifications ▪ Thermal Imaging Maintenance
Action Electric features our 4×4 45ft Articulating Boom Truck as a resource for all your lighting repair and maintenance needs. Action Electric is your all-inclusive lighting specialist source with a comprehensive service package.
Action Electric's "Nite Light" Team provides a monthly evaluation of your parking lot and other exterior lighting to make sure that all your lights are working properly. Some of our current customers that we perform this service for includes:
Property Managers
Car Dealerships
Office Buildings
Facility Managers
Retail & Restaurants
Industrial Complexes
Homeowners Associations
Our expertise with facility management gives us the experience needed to reduce your overall cost without sacrificing safety or quality.